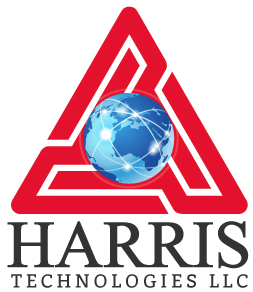 Job Title: System Safety Engineer
Job Number:
Input Date:
Rate: up to $55/hour
Location: Lexington Park, MD
Per Diem: YES
Overtime: No
Start Date: ASAP
Duration: 6+ Months
Firm Name: Harris Technologies LLC
Attention: James Harris
Address: 22099 Three Notch Rd Ste 115
City, State: Lexington Park, MD 20653
Local Phone: 404783-3209
Fax Phone: 888-617-7453
Email: [email protected]
Website: http://www.harristechllc.com
Description:
Harris Technologies LLC is seeking a System Safety Engineer to provide technical expertise for System Safety Engineering to support NAVAIR System Safety Programs. Perform LRU level and aircraft level safety analyses implementing any of the following industry standards: MIL-STD-883E, Joint Software System Safety Engineering (JSSEH), SAE ARP 4761, ARP 4754, RTCA/DO-178B/C, RTCA/DO-254.
Working knowledge and experience implementing and applying MIL-STD-882E or ARP 4761 aviation specific safety analyses to include: Preliminary Hazard Analysis (PHA), Functional Hazard Analysis (FHA), System Requirements Hazard Analysis (SRHA), SSHA System Subsystem Hazard Analysis (SSHA), System Hazard Analysis (SHA), System of System Hazard Analysis (SoSHA), Safety Assessment Report (SAR), Preliminary System Safety Assessment (PSSA), System Safety Assessment (SSA), System Safety Risk Assessment (SSRA), Fault-tree Analysis (FTA), Operational & Support Hazard (O&SHA), System Safety Management Plans (SSMP) and System Safety Program Plan (SSPP).
Other Desired Skills:
Complete additional tasking associated with the conducting of the safety program, as necessary, which may include research, evaluation of known safety problems, evaluation of requirements, review of software lifecycle documentation.
Must be able to independently participate in preparing and presenting System Safety requirements and issues, identifying potential hazards during phone conferences and meetings, both orally and in writing to request needed information to evaluate hazards and perform other System Safety tasks
Must have excellent communication, computer, documentation, presentation, and interpersonal skills, ability to work independently and as part of a team; able to perform complex tasks.
Job Qualifications:
Requires Bachelor's degree in related field or equivalent, and five to seven years of related experience. May substitute equivalent engineering experience in lieu of education.
Upload resume to company website at